How nice of you visit my Cybertent - it's a deliberate mess!
Actually this turned out to be almost a life story.
Have a look around and see if there's anything you like.
I would really really like to have a tent like this instead: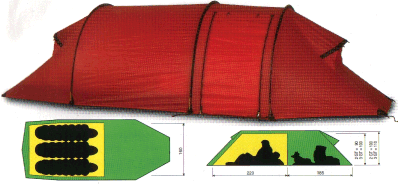 More important than a good tent however, is a good tentmate.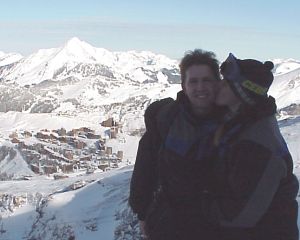 I think I found one, so I married him.
When you're married you have to wear similar jackets...
And here's one place I really really would like to go back to: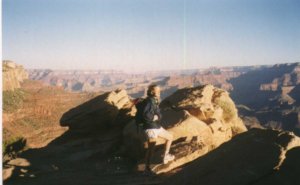 Sunrise at the Kaibab Trail, South Rim, Grand Canyon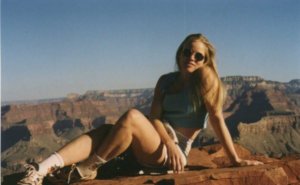 Sia taking it easy after breakfast
Talking about expeditions and adventures... here's an old favourite:
Expedition Cleaning Mount Ekebyhov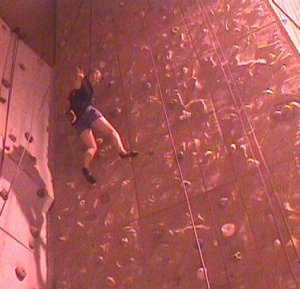 I wish I had more time for climbing. Too bad
Klätterverket is on the very other side of town.
To keep the active-passive balance it's necessary to take it cool.
Preferably in a hammock like the one below.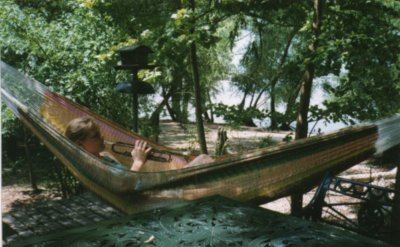 Playing on an old trumpet, at Sig&Kirk's place just by the Mississippi.
Huckleberry Finn and Louis Armstrong are both in the air...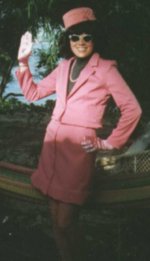 ...but instead Jackie Kennedy came by!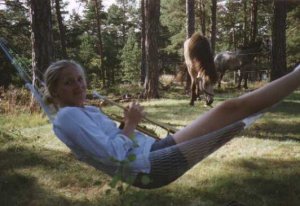 Here's Sia playing trumpet in another hammock at Bullandö.
Didn't even scare the horses.
Btw the horses are Balder and Glambi.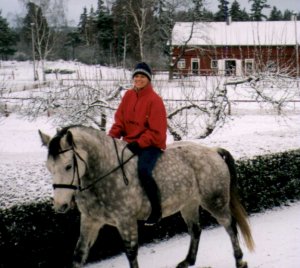 Sia and Balder, a cosy winter morning.
My brother Marcus also likes hammocks...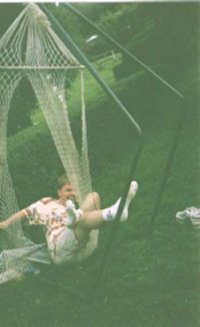 ...but I'm not sure this hammock likes him
My brother Gunnar prefers cayaks to hammocks.
He likes to paddle when it's -20 degrees C outside
(in turbulent waters which don't freeze)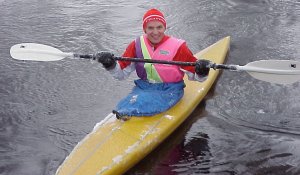 note the ice on the paddle, cayak and on Gunnar himself.
The rest of my family you can find here.
Talking about family, here's part of my fleet:


Gull 1 and Kajsa carrying a load of Knibergs
Eva&Gunnar in K2, Henrik in K1.
And here's S/Y Hallon 1 af Färingsö: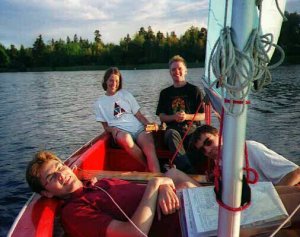 Helmsman Sofia Moberg, also the godmother of Hallon 1.
First mate Marcus, second mate Haba and sleeping nav. Stefan.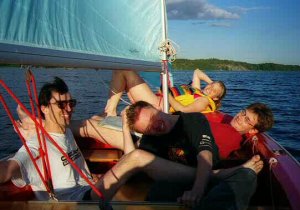 Skipper Sia in front. As you can see there's
plenty of room for five persons aboard...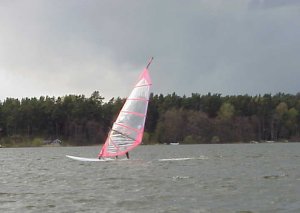 Also I have some windsurfingboards and an
old canoewreck I might repair any year now.
Sometimes I miss the open sea.
Big waves and unbroken horizons...
like this videoclip (1.12M) from september 2001,
passing Gunnarstenarna in the Sthlm archipelago.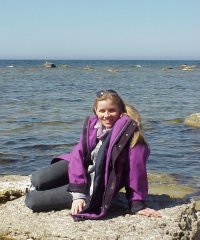 Sia the little mermaid on Gotland
Went to Gotland to play trumpet with Kårspexet...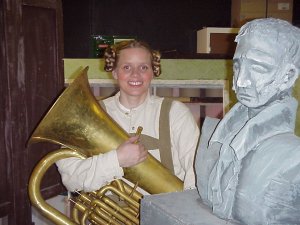 ...and ended up with this Gretchen-look,
playing tuba on stage...
Otherwise I'm a really good pianist, and an almost-decent cellist.
This is my favourite quartet :) I also cheat on flute, violin and guitar.
(I'm not boasting, just thought I should mention it somewhere)
(ok I play a little drums as well, and didgeridoo and kalimba and... so on...)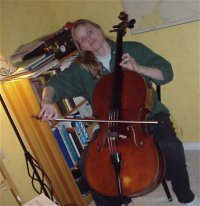 Sia and Cellma
Here's one of my favourite neighbours: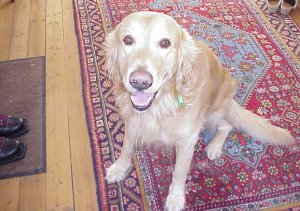 Quincy!
He has his own fan club page.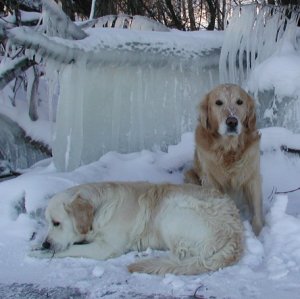 Now he also has a sidekick, Charlie (in front).
Bigger picture (desktop wallpaper!) can be found here!
Here's some other great desktop wallpapers.
And talking about beautiful pictures...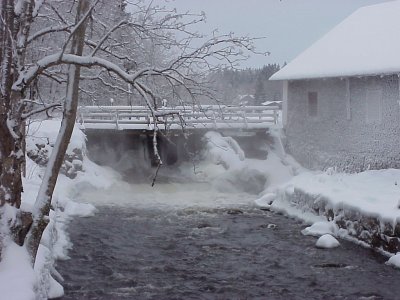 The wonderful village Grängshammar in Dalarna, where I come from.
In the background you can discern my parents place.
Bigger picture (desktop wallpaper!) can be found here!
I usually spend the winter holiday there.
Talking about winter, here's my perfect all year round utility car...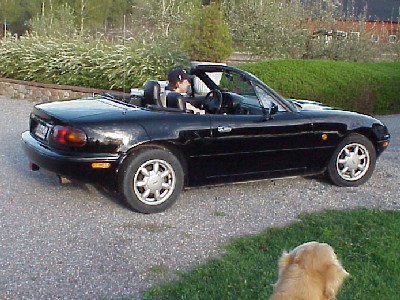 ...though I must confess I have the top up when it's snow outside ;)

Oh, checkout dad's theory!

Ok, that's it for now!
Thank's for visiting - wait, I'll open the tent flap for you...
alright, now you can step outside again!
Email: sia

kniberg.com