Saturday - day 1
We finally arrived in Bad Hofgastein and the whole area is covered in schneefall. Mattias is snoring in the sofa while we (Stefan, Henrik and Erl) are doing all the hard work.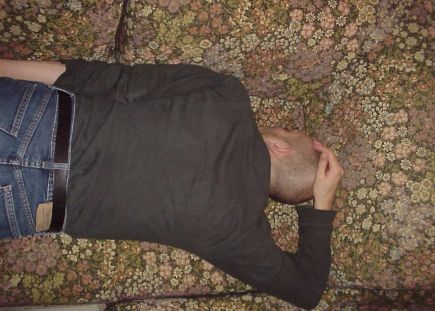 Hmmm... the trip worked perfectly so far, nothing went wrong. How is that possible? *knock on wood*...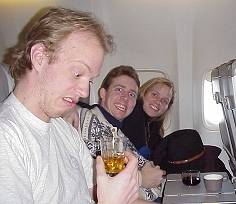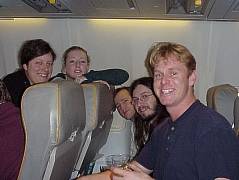 Most of us took plane...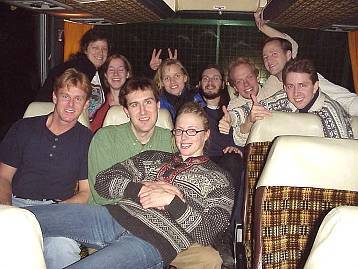 ... and bus...
While Erl and Mattias did the budget version and took train all the way from Sweden. At least they got the nice view. (by the way, yes, this page is deliberately totally unorganized and inconsistent)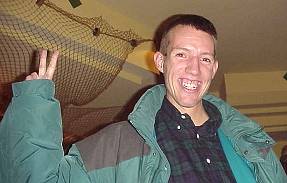 (beautiful picture of Mas the right, eh? He will hate us when he finds out we uploaded this one...)
Aaaaaaanywaay, our hotel is REALLY nice! Here we are all gathered in the smokers room: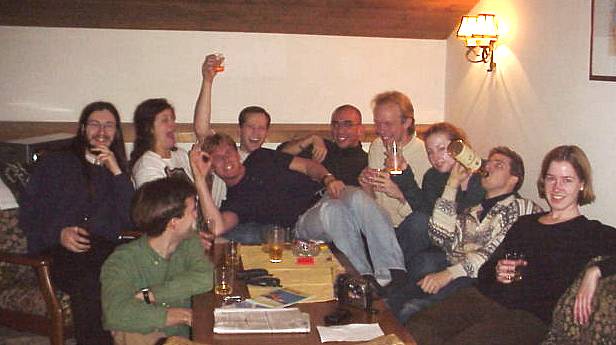 Um, don't mind Henrik. We scraped him off the sidewalk later and now he is... uh... typing this text ???
Mårten and Erl were out drinki... uh... socializing later than everyone else and when they came back they had no key! Oh no! But miraculously, the small, inconspicuous snowman next to the door guarded the key for them.
OK, laidies and gentlefolks, tomorrow is a long day and... uh... it has already started so we should really get some sleep. But we have one last picture for you to enjoy - the first SILLY HAT PICTURE tm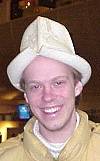 More to come tomorrow. Goodn- ... *snoooooore*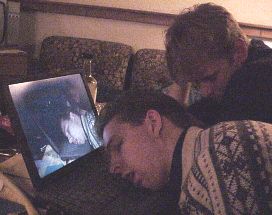 Back to the Main page